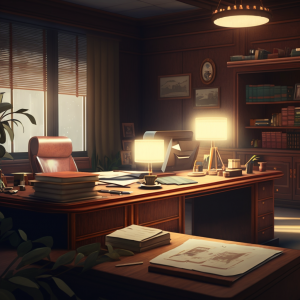 Streamline Your Legal Practice with Elite Virtual Staff: Best Practices for Virtual Staffing in the Legal Industry
When it comes to the legal industry, organization, attention to detail, and confidentiality are of the utmost importance. Virtual staffing can provide the support and expertise you need to meet these demands and help your legal practice thrive.
With Elite Virtual Staff, you get the benefit of a talented virtual team that is trained in legal industry best practices and understands the importance of confidentiality. Our virtual assistants are equipped to handle administrative tasks such as document management, data entry, appointment scheduling, and more. They are also able to provide specialized support, such as legal research, document drafting, and document review.
Our virtual team members are available to support your legal practice 24/7, allowing you to stay ahead of deadlines and respond to client needs quickly and efficiently. Our virtual assistants are equipped with the latest technology and software, so you can be sure that your work is being done to the highest standard.
Whether you are a solo practitioner or a large law firm, Elite Virtual Staff has the virtual staffing solution that is right for you. With our virtual team, you can streamline your operations, save time and money, and focus on delivering the best possible service to your clients.
By working with Elite Virtual Staff, you can free up your time to focus on what you do best – practicing law. And with constant communication, you'll always be in the loop and in control.
Here are some of the best practices Elite Virtual Staffing use for the legal industry:
Communication is key – Ensure that your virtual assistant is available to communicate with you regularly and effectively.
Define expectations – Make sure your virtual assistant knows what you need, when you need it, and how you need it done.
Stay organized – Keep all of your important documents, tasks, and schedules in one place to ensure nothing falls through the cracks.
Trust your team – Virtual staffing is all about trust, so be confident in your virtual assistant and delegate tasks accordingly.
Celebrate successes – Regularly recognize and reward your virtual assistant for a job well done.
By following these best practices, you can effectively utilize virtual staffing to enhance your legal practice and take your business to new heights. So why wait? Get in touch with Elite Virtual Staff today and experience the benefits of virtual staffing for yourself!
#VirtualStaff #LegalIndustry #BestPractices #VirtualAssistance #EliteVirtualStaff