Thriving through the pandemic has brought about many changes in business strategies and consumer habits despite the struggle of brick-and-mortar companies and shops that have shuttered their windows across the globe. But then record growth for online service providers seemingly became the life savers for many who have found respite in the safety and comfort of their own homes in the company of movie streaming services like Netflix, food deliveries from DoorDash, and retail shopping online through Amazon. Schools and companies went virtual as they took to Zoom rooms and life went on.
The driving factors for these online service providers at the time of Covid lockdowns were survival and necessity. Today, the new normal has given light to a "work-from-home" lifestyle. Remote work has seen the surge of virtual assistants and virtual staffing agencies that cater to entrepreneurs, small business enterprises, start-ups and even big companies relying on outsourced virtual services as an extension of their physical office. 
Here are some business strategies and practices that made things work in the ever-evolving global economy that we live in today:
Outsourcing
This business practice entails hiring a party outside of one's company to render services or tasks traditionally done by in-house staff or the company's own employees. Employing in-house staff requires office space and technology to enable smooth operations.
Outsourcing is nothing new, in fact, this has become a known business strategy since the latter part of the 80s whereby companies have undertaken cost-cutting measures in a wide range of jobs such as customer support, back office operations and manufacturing. The main goal is to reduce operating costs that are needed in order to fill these positions such as office space rent or renovations, purchasing office equipment and other overhead office expenses. Outsourcing was deemed an effective alternative for businesses to allocate tasks to people who can be most effective in these specific tasks while maintaining the nature of a free-market economy on a global scale. 
Outsourcing may be carried out by hiring freelancers or independent contractors and through the services of virtual staffing agencies. Business owners may choose to hire their outsourced staff onshore, nearshore or offshore. 
The Different Types of Outsourcing
Onshoring
Outsourcing staff onshore means recruited staff are local to the business location or reside within the national boundaries where the business is located.  Generally, outsourced employees onshore demand a market-competitive salary and sometimes even higher, depending on their experience and the skills you require.
Nearshoring
This strategy means outsourced staff are employed from countries near the business location. Often these countries share common borders and the same time zones.
Offshoring
Outsourcing employees offshore opens windows of opportunity to acquire global talent. Hired staff are located in other countries most often from another continent. This strategy offers cost-effective investment due to the lower cost of overhead expenses in these countries. Offshoring became a household name in many progressive countries as big companies opted to outsource their business processes elsewhere in the globe to reduce operational costs.
Remote Work 
While telecommuting allows employees to work away from the office, remote work is quite similar at its core, although this practice differs in the fact that telecommuting is generally offered only to in-house staff who may be called in to attend meetings and events a couple of times a week. 
Remote workers can generally live anywhere in the globe. There are no geographical boundaries. The internet has made remote work a convenient means of accomplishing tasks through the power of emails, and live chat apps as well as the use of laptops, tablets and smartphones. An employee doesn't necessarily need to work from an actual office or from home as gadgets allow anyone to do the job from a co-working space, the library, a cafe or even while at their favorite vacation spot. Remote workers may either be freelancers or come from an offshore staffing agency
Virtual Assistants and Virtual Staffing 
Hiring a virtual employee necessitates the principles of outsourcing and remote work. Businesses and companies are offered a cost-effective way of managing and growing their operations through freelance virtual assistants or through virtual staffing agencies. 
Virtual assistants or popularly known as VAs has been the buzzword since the pandemic forced many companies to lay off employees in order to survive. While many companies and small businesses maintain a small in-house staff, many have opted to delegate certain tasks to virtual assistants or a team of VAs that became an extension of their on-site office. 
A team of virtual employees operating remotely either onshore, nearshore or offshore saves on overhead costs. Virtual staffing agencies make things even more convenient for businesses as recruitment, hiring and training can all be done remotely without having to hire an entire Human Resources department or payroll staff.
You can grow your business while staying lean on costs by outsourcing operations and processes remotely.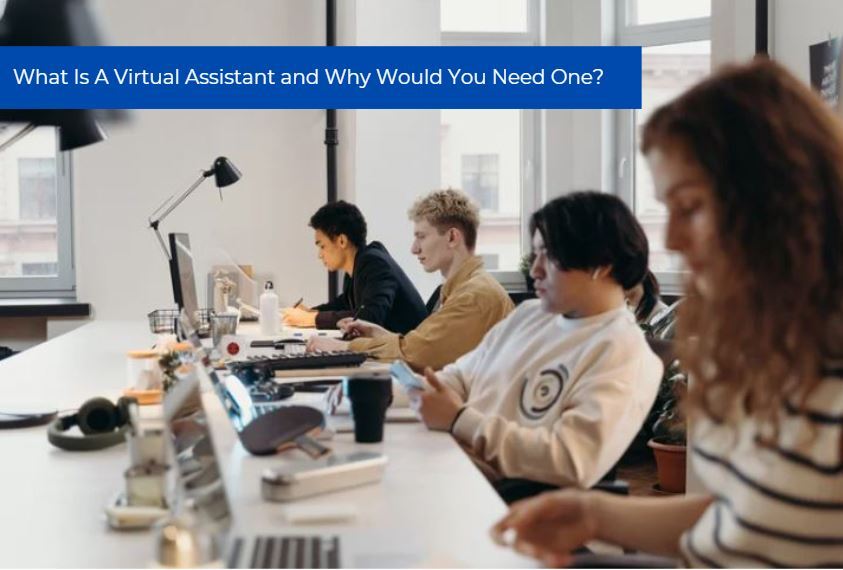 So What Exactly Is A Virtual Assistant?
Briefly defined, a virtual assistant is an independent contractor who provides front office, back office and creative services to clients remotely. 
Virtual assistants often would carry several years of experience in customer support, administrative work or project management. While most businesses will hire virtual assistants for these general tasks – social media has opened new opportunities for virtual assistants to explore the world of content creation, content management, blog writing, graphic design and digital marketing.
Employing virtual assistants has become more accepted by both workers and employers as the demand for skilled VAs is expected to increase in the coming years. 
The Major Benefits Of Hiring Your Own Virtual Staff
Reduced Operations Cost
Overhead costs are one of the major dents that can make or break a business. If you're aiming to scale your business, hiring more employees means needing more office space. This would require you to invest in a larger office building which relatively will also increase rent and utilities.
On the other hand, remote freelancers and virtual staff agencies working anywhere in the world, already have their own basic office equipment. All you need to do is hire them and they'll accomplish the same task any in-house employee is capable of. 
What's more, if you're looking for 24/7 customer or IT support, virtual assistants working from different time zones can easily do this service without having to set up a call center.
 Streamlined Operations
Smooth processing operations management is the backbone of any company. Most of the tasks involved in this part of running a company generally require repetitive tasks that can get quite tedious when you're crunched for time and numbers. Overworked staff can create a number of problems down the line. 
Outsourcing such tasks allow you to focus on other important things that only you or a limited number of on-site employees are qualified to do. Virtual assistants can be outsourced to perform specific tasks on a per-project basis or on a full-time contract. These jobs get done much faster and more efficiently.
Access To Global Talent
Hiring remote workers or virtual assistants means they can be from another country in a continent that is oceans away from you. This can seem intimidating but you will be pleasantly surprised to know how many talented individuals are out there waiting to be discovered and want to work for good money. Whether you choose to hire freelancers or acquire the services of a virtual staffing agency, you have the world at your fingertips to choose the best candidate to work for you. 
Diversity brings different ideas, perspectives and values to the table that can enrich your brainstorming activities bringing together more creative minds and innovative ideas for your business.
Are There Any Challenges? 
Of course. One major pain point associated with hiring remote workers is that employers find it difficult to monitor their staff. Having remote employees thousands of miles away clearly will limit you from knowing what they actually do during work hours. 
Luckily, there are many performance tracker software and apps that have made many businesses feel confident and trusting with their remote virtual staff. Managing a team of virtual assistants has never been easier with project management applications that can be accessed online for so much less than what it would cost you to hire an entire HR staff. If you've chosen to hire through a virtual staffing agency, these agencies are already equipped with these and can conveniently manage and assess employee performance as if you are doing them yourself.
Key Takeaways
Outsourcing daily tasks to remote offshore virtual assistants will come with various benefits and challenges. But laying the groundwork, studying every component of your business and knowing a few tricks of the outsourcing industry can bring forth great benefits for your business.
Would you like to learn more about offshore outsourcing and how you can grow your business for less through virtual staffing solutions? Feel free to connect with our representatives anytime to help you get the best virtual partner for your business through the Elite Virtual Staff advantage.