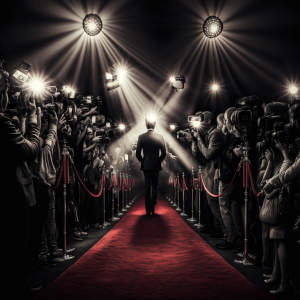 Take the Backstage Pass to Smarter Hiring for Your Entertainment Business
Entertainment industry professionals, you're the stars of the show. But let's be real, even the most talented performers need a strong supporting cast to really shine. That's where virtual assistants come in.
At Elite Virtual Staff, we know the entertainment industry inside and out. We understand that your time is valuable, and you need a reliable team to help keep things running smoothly behind the scenes. That's why we're here to connect you with the best virtual assistants in the business.
Gone are the days of spending hours sifting through resumes and conducting in-person interviews. Elite Virtual Staff makes the hiring process a breeze. Our virtual staffing managers are experts in their field and will match you with a virtual assistant who fits your specific needs. No more wasting time on tasks you don't specialize in!
Your virtual assistant will handle everything from scheduling appointments and managing emails to conducting research and handling social media. All while you focus on what you do best – entertaining your fans.
And let's talk about cost-effectiveness. Hiring a virtual assistant through Elite Virtual Staffing means no more overpriced office space, benefits, or equipment expenses. With a virtual assistant, you only pay for the time and services you need.
So, are you ready to take your entertainment business to the next level? Join the ranks of the smart and savvy entertainment professionals and hire a virtual assistant through Elite Virtual Staff today!
#EntertainmentIndustry #VirtualAssistant #CostEffective #TimeManagement #BackstageSuccess
@EliteVirtualStaff – Your Partner in Backstage Success